2019 is here! Maybe you make new year resolutions, maybe you don't. Sometimes it's hard to stay true or motivated to seeing your resolutions to the end.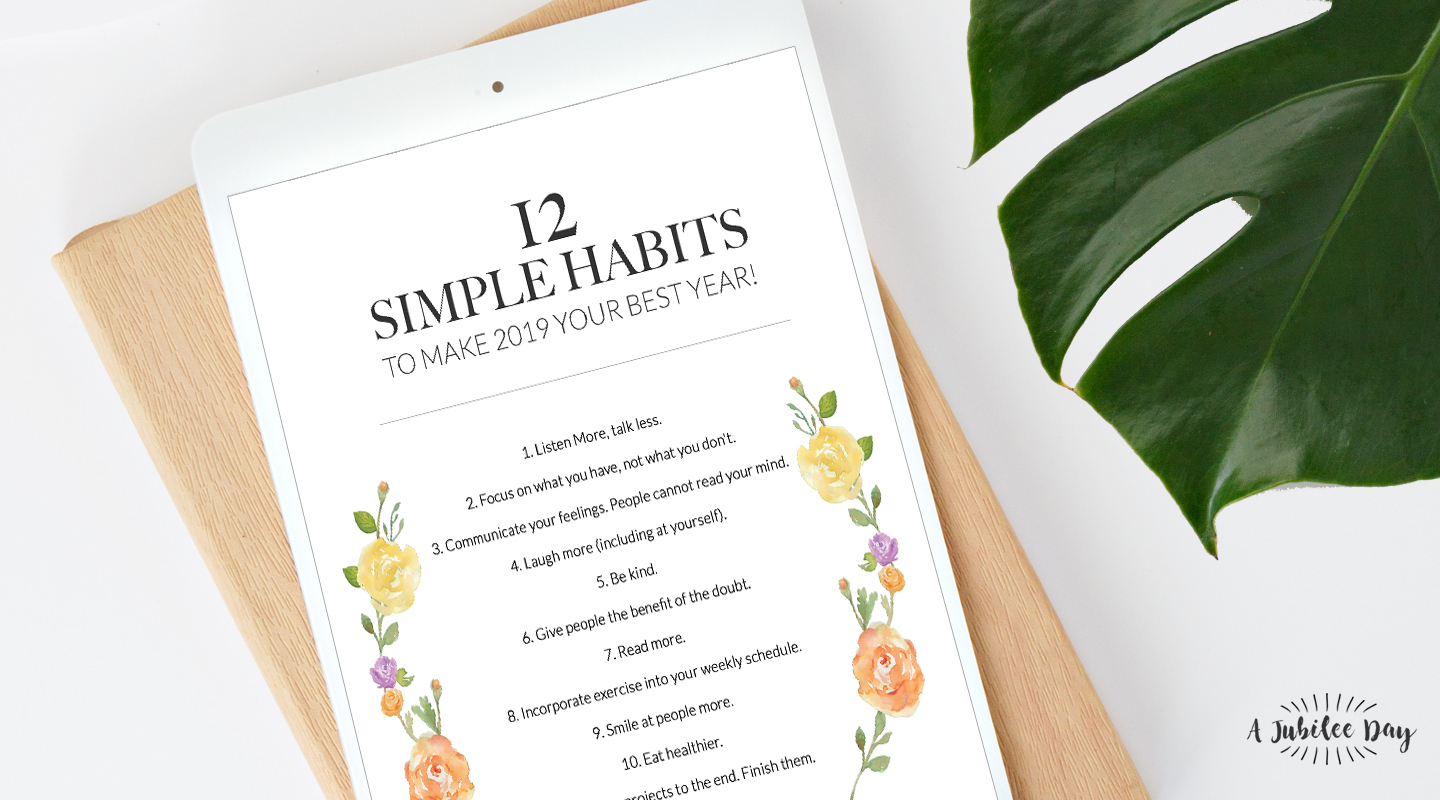 Instead think of habits you can start making to your daily routines.
There are many personal habits that you can easily improve. Anything from eating better, exercising, budgeting, etc. that can add up to a new and improved you for 2019! Take a look at these 12 ideas to get you started.
1. Listen More, talk less.
2. Focus on what you have, not what you don't.
3. Communicate your feelings. People cannot read your mind.
4. Laugh more (including at yourself).
5. Be kind.
6. Give people the benefit of the doubt.
7. Read more.
8. Incorporate exercise into your weekly schedule.
9. Smile at people more.
10. Eat healthier.
11. See your projects to the end. Finish them.
12. Make time for self-care.
FREE Printable:
Print out this list and hang it somewhere you can see it everyday.